English fullback Phil Bardsleysigned for Stoke City on a free transfer in the summer of 2014 following the end of his career at Sunderland. The ex-Manchester United star became a Stoke City player on May 22, 2014 as he was  given a three-year deal until the end of the 2016/17 season. His Stoke City debut came during the opening weekend of the 2014/15 season. His first game for the Potters came against Aston Villa and it ended in a 1-0 defeat for him and his teammates. It was the first league game of the season for them.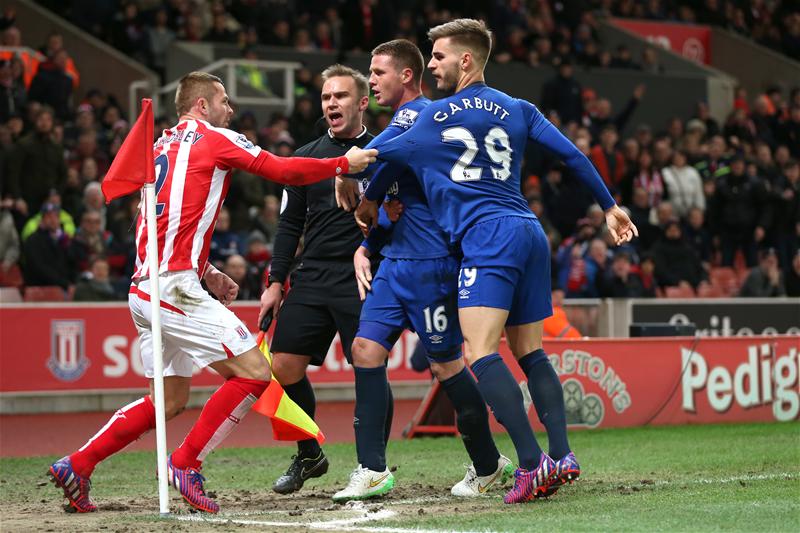 Phil Bardsley established himself as the first choice right-back at Stoke City under manager Mark Hughes, but his discipline was a major problem. He had picked up nine yellow cards by March 2015. His first season at Stoke City ended with 30 league appearances as he helped the Potters to ninth spot at the end of the season. He would lose his place in the Stoke City XI due to the arrival of Glen Johnson from Liverpool. Phil Bardsley missed out on the majority of the league games during the 2015/16 season, but he was involved in the League Cup.
The right-back was sent off during
the League Cup fourth round clash with Chelsea and then scored a 30-yard free-kick in the quarterfinal win over Sheffield Wednesday.
Bardsley was given his starting XI spot back in the league from February of the 2015/16 season until the end of the season due to the injury to the aforementioned Johnson. He made 17 appearances as Stoke City repeated their ninth position from the previous season.
Phil Bardsley missed a lot of football in his third season at Stoke City due to the knee injury sustained in November 2016. He was ruled out for three months as a result.Bardsley played 16 times that season as Stoke City finished 13th on the league table.